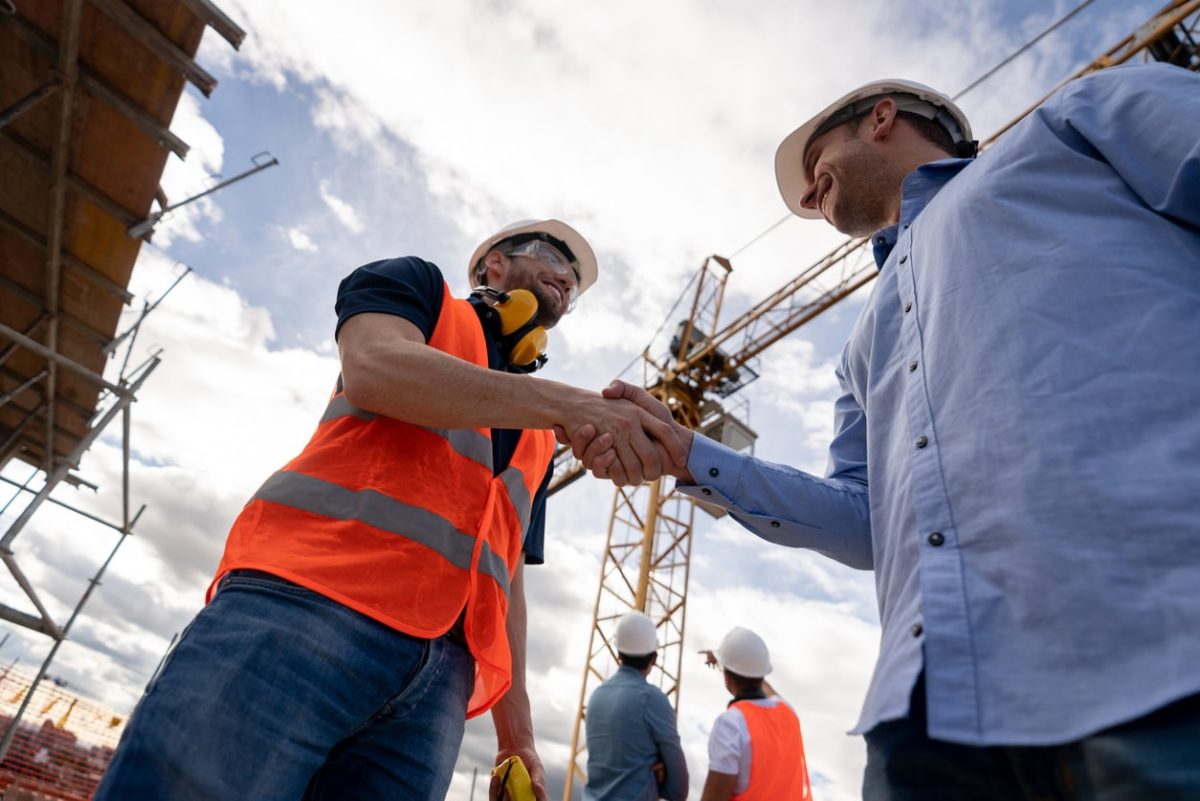 Construction projects take more than just the right blueprints and materials. To build something worthwhile, you need dependable employees, and good workers demand reliable support networks.
What goes into building a great construction team and prepping your skilled workers for the worst? Here are three best practices that should be in every construction staffing professional's repertoire.
1. Modernize Your Hiring Mechanisms to Accomplish More
Today's construction companies are responsible for more than just creating physical structures. They also have to comply with workplace safety rules, environmental guidelines and other laws designed to minimize the adverse side effects of property development.
Adopting more forward-thinking hiring practices could improve your odds of lowering staffing overhead. By using computerized systems to filter out candidates in advance, you can save time and increase the quality of your labor pool. Bringing potential hires into your HR database sooner also makes it easier to train them comprehensively later. With digital onboarding tools, you can keep everyone on the same page and enact top-down corporate policies faster.
2. Retain Talent by Building an Accommodating Workplace
Construction work is tough, and excellent benefits don't always make up for hassles like environmental exposure, grueling conditions or dizzying site schedules. Keeping staff morale high is much simpler when you demonstrate how much you appreciate your team with rewarding workplace policies. For instance, you might be more lenient about scheduling, get low-level workers invested in important projects with a more open corporate communication policy, or even implement apprenticeships and similar opportunities for advancement.
3. Make Working for Your Company Less Risky With Comprehensive Construction Insurance Coverage
Construction jobs come in many forms, and so do the stakeholders they involve. From managers and contractors to investors and property owners, it's critical to protect those who might visit your site. Here are some practical examples of why it's so important to be an educated insurance buyer:
Imagine that most of your workers were contractors from other companies. Such an arrangement might necessitate different coverage terms or limits than you'd require if all of your employees were in-house, so working with a flexible policymaker would be a smart idea.
Do you employ a multilingual workforce? It's your responsibility to provide policy documentation, training, and safety education in the correct languages, so your insurance should include bilingual materials by default.
Your insurance can't stop at protecting your staff. It also needs to cover the commercial property you work on and the equipment you use to get things done.
Coverage is more effective when you find a policy provider that ticks the appropriate boxes. Your chosen industry and the jobs you tackle are constantly evolving, so build a support system that's capable of keeping up. Do the smart thing for your enterprise by finding a construction insurance partner that specializes in your field. Talk to a Haughn & Associates expert to find out how.
About Haughn & Associates
Founded by Michael Haughn in 1986, Haughn & Associates is a full-service, family-owned, independent insurance agency based out of Dublin, Ohio. H&A strives to provide the best possible price and unique insurance solutions across a myriad of industries, including construction, IT, Habitation & Commercial Property, Agriculture, and Engineering. Devoted to providing the best of business insurance, life and disability insurance, personal insurance, employee benefits, and bonds, H&A is proof that success lies in long-standing client relations and satisfaction. To learn more about how H&A can be of service to you, contact us at (877) 802-2278.