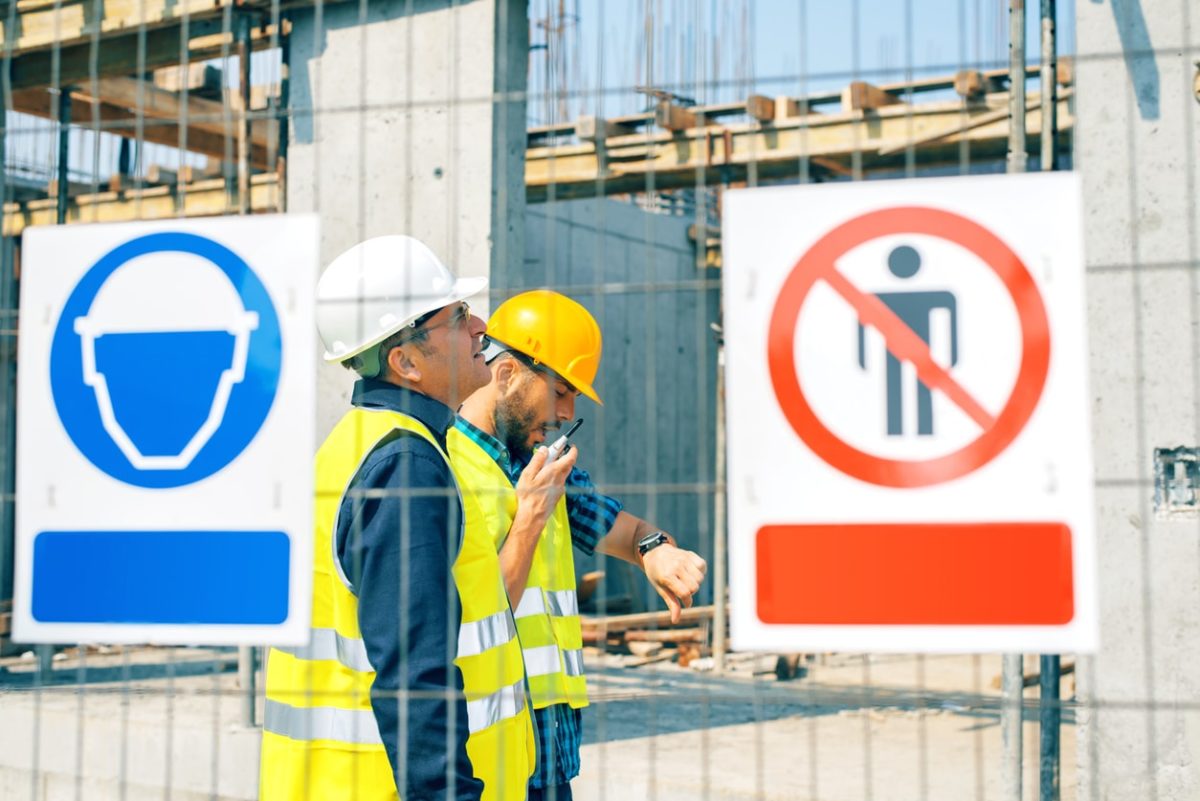 On average, more than 14 worker deaths a day occur while on the job, according to data from the Occupational Health and Safety Administration (OSHA). The total fatality rate in 2017 topped 5,147 workers, about 20 percent of those accidents happen to construction workers.
Sure, having safety equipment is always going to be helpful. But more needs to be done to ensure total safety. It's not only workers that can get hurt; there will be visitors from time to time that aren't familiar with the area.
The best way to prevent these types of accidents is by requiring signage across the entire job site where needed. It might not seem like it's a big deal, but signs can prevent way more than just a fall. They can alert people of what's ahead of them.
If there's a hazard on a job site, it should always be labeled for everyone to see. Not labeling them is a liability that no one wants to have. What kind of signs does a construction site need though? It's clear that just one isn't going to cut it.
Here's the required signage for a construction site, via Signs By Tomorrow.
Types of Signs to Know About
The American National Standards Institute (ANSI) and OSHA have come up with three sign classifications. They are:
Danger signs

– Where there's a major hazard, this type of sign needs to be in front of it to alert workers and visitors. If the sign isn't considered, a fatal accident is most likely to occur. This sign is red with an exclamation point on it.

Warning signs

– If a serious injury or death can happen, a warning sign is needed. It's just a step before a danger sign; warning signs are incredibly important but danger signs are more serious. Warning signs are black and orange.

Caution signs

– If minor or major injuries can happen, a caution sign is a good thought. This sign happens to be yellow.
Five Kinds of Safety Signs for Your Construction Site
Construction site danger signs, warning signs and caution signs are here to keep workers away from harmful hazards. OSHA- and ANSI-compliant safety signs are not meant to keep you away from an area. They assist those with driving healthiness and productivity without alerting them to risks. These are the five types of building site safety signs:
Admittance signs

– These let you know when you're about to enter a restricted area.

Fire safety signs

– These signs let people know where fire exits are, as well are firefighting equipment.

General safety signs

– Covering first aid, medical equipment, sanitation and more, general safety signs are meant to direct people like an eyewash station or a first aid kit.

Non-hazard signs

 – One example of these signs' functions is directing people to the restroom or the manager's office.

Notice signs

– Sometimes an area, building or equipment might need a sign; generally these signs detail information, instructions, and procedures not related to safety. A "No Smoking" sign is a great example of this.
Where to Put Your Construction Site Safety Signs
Make sure that signs are properly placed and seen. Danger signs shouldn't be forgotten: employees need to know when there's a serious hazard around. Caution signs can be placed farther out to serve as a warning, as well as advising against unsafe construction practices. Safety signs should always be mounted up so no one can avoid them. Where ever it's safe, seen and accessible to your employees without bothering them is where safety signs should be.
About Haughn & Associates
Founded by Michael Haughn in 1986, Haughn & Associates is a full-service, family-owned, independent insurance agency based out of Dublin, Ohio. H&A strives to provide the best possible price and unique insurance solutions across a myriad of industries, including construction, IT, Habitation & Commercial Property, Agriculture, and Engineering. Devoted to providing the best of business insurance, life and disability insurance, personal insurance, employee benefits, and bonds, H&A is proof that success lies in long-standing client relations and satisfaction. To learn more about how H&A can be of service to you, contact us at (877) 802-2278.