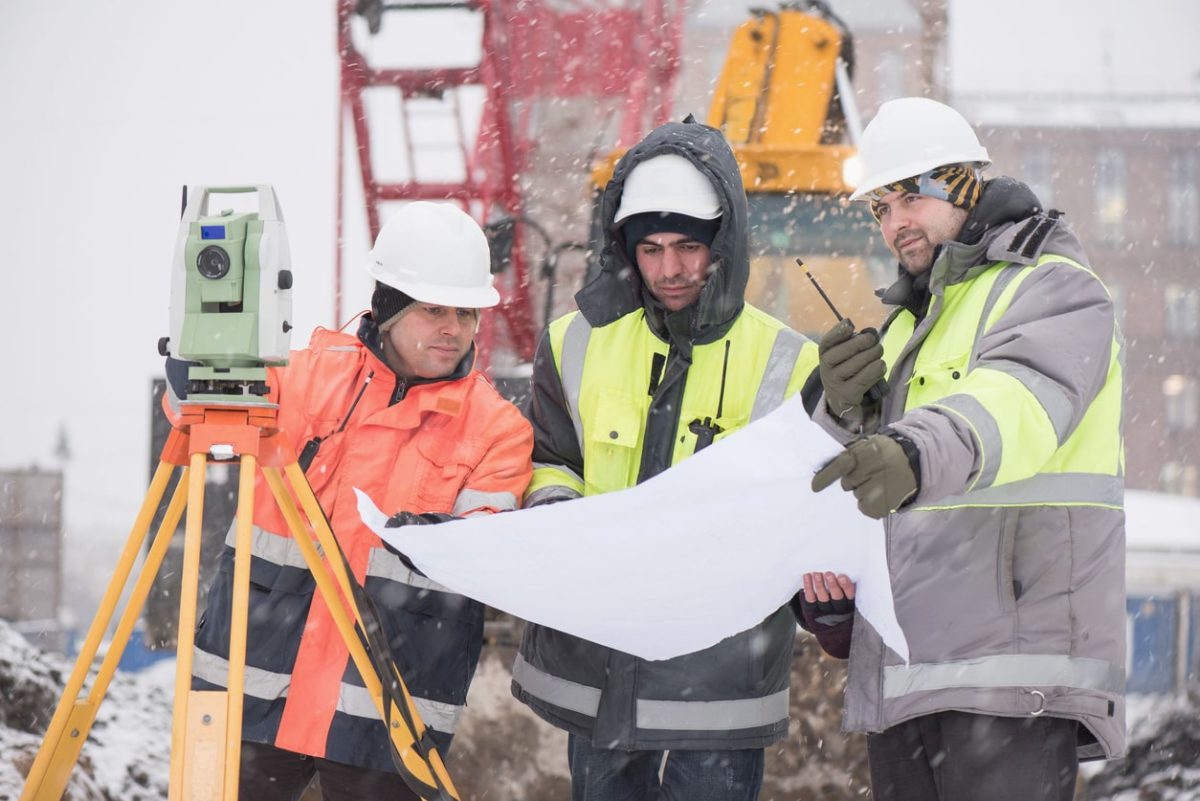 Outdoor work does not stop simply because the seasons change. It is the responsibility of leaders in the industry to facilitate a smooth adjustment to temperatures and include winter PPE in their safety program, putting worker needs at the forefront. When working outdoors, especially in extreme temperatures, personal protective equipment must defend employees against the weather in addition to the risks associated with the job. For most PPE this means added insulation, cold resistance, and other enhanced features. 
There's a number of factors to consider when workers are exposed to the elements, which is why it's important for companies to upgrade their PPE program and secure strong construction insurance in time for the cold weather.
Insulated Gloves
To protect against frostbite and to ensure work can be completed comfortably, a pair of warm and insulated work gloves is a necessity in cold conditions. There are a variety of options to choose from including mittens or ski gloves, so you shouldn't have trouble finding a style that suits both the work and the workers' protective needs. The gloves should be replaced regularly to ensure employees aren't relying on partially degraded equipment.
Heavy-Duty Work Boots
Feet can be very easily affected by frostbite in harsh winter weather. This is especially true for workers who may need to stand in snow or slush for a full workday. In conditions like these, work boots must be resilient, durable and of high quality. Felt-lined, rubber bottomed, leather-topped boots with removable insoles are the best choice for heavy work in the cold. Waterproof is recommended. 
Hard Hat Liners 
Cold weather liners should be provided to keep workers' heads, necks and ears warm when wearing their hard hats. In very extreme cold, a full headcover made of flannel or knit should be considered. Hoods can also provide limited insulation against wind, rain, or the cold.
Eye Protection
The sun reflects off the snow! A worker's eyes must remain protected to prevent snow blindness and damage from UV rays. Polarized, foamed-sealed safety glasses with anti-fog provide the best protection from wind chill, debris and sun glare.
Clothing Layers 
A multi-layering approach to clothing is crucial to protecting workers during, ever-changing winter weather conditions:
Layer 1 – A polypropylene or similar wicking material so draw sweat away from the body, keeping skin dry.
Layer 2 – An insulating layer of wool or polar fleece-type materials.
Layer 3 – A nylon or similar material to block the wind.
Anti-Exposure Work Suits
If the environment your employees are working in is extremely cold or wet, or if they are exposed to harsh conditions for long periods of time, an anti-exposure work suit prevents hypothermia and is waterproof. Since the negative health effects of cold weather progress much more rapidly when people are wet or damp, it's crucial to help workers avoid getting soaked during the winter months. Secure construction insurance so your business is properly protected from the increased risks as well. 
About Haughn & Associates
Founded by Michael Haughn in 1986, Haughn & Associates is a full-service, family-owned, independent insurance agency based out of Dublin, Ohio. H&A strives to provide the best possible price and unique insurance solutions across a myriad of industries, including construction, IT, Habitation & Commercial Property, Agriculture, and Engineering. Devoted to providing the best of business insurance, life and disability insurance, personal insurance, employee benefits, and bonds, H&A is proof that success lies in long-standing client relations and satisfaction. To learn more about how H&A can be of service to you, contact us at (877) 802-2278.