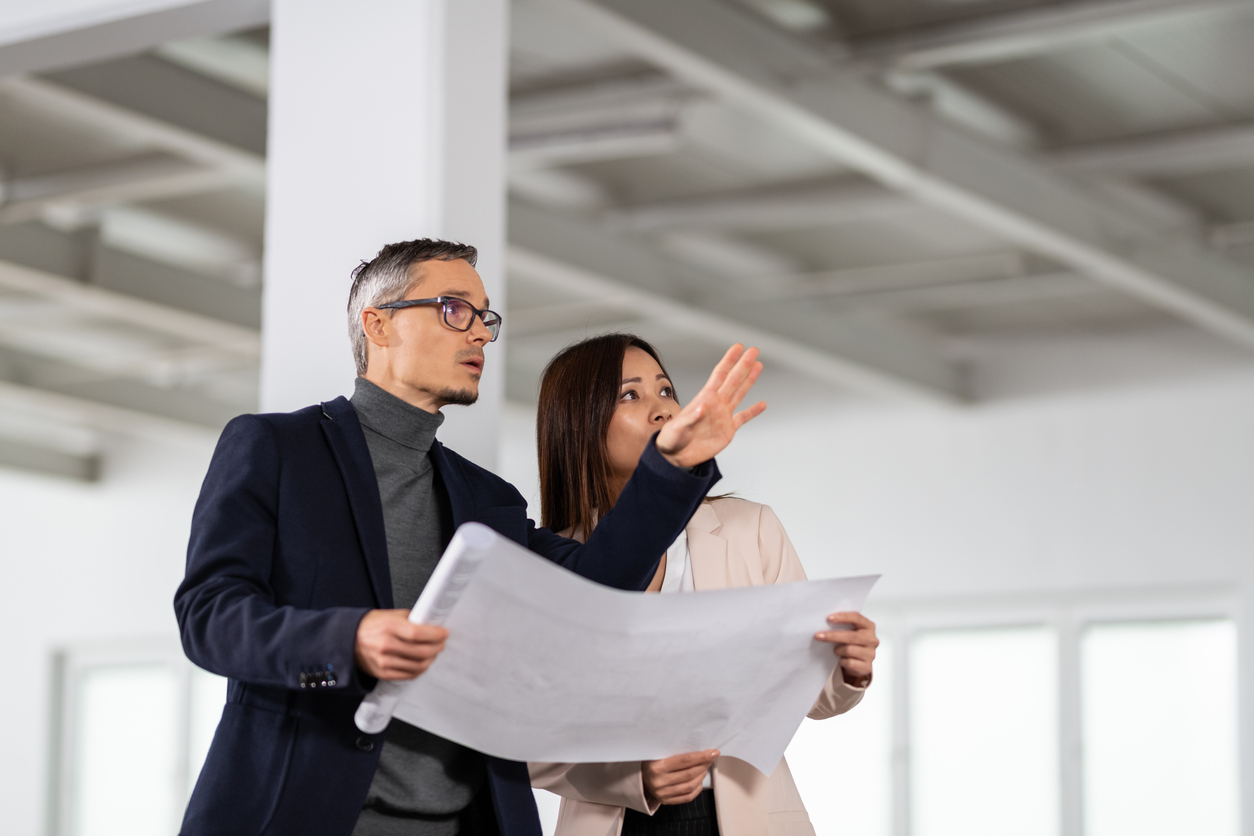 The insurance needs of every business sector are unique. While all companies will need to carry general liability, workers compensation, business interruption, and commercial property policies, there are certain risks inherent to commercial real estate developers. Your goal is to protect your business operations, business assets, and any liability lawsuits that could be brought against yourself and any other owners or professionals working with you. Since real estate developers can handle several properties within various time frames, their needs are incredibly unique.
Builders Risk Insurance
Haughn & Associates provides OH habitational insurance to cover the myriad types of commercial endeavors of your company. This includes the new construction of commercial properties. If a natural disaster occurs during construction, builders risk insurance will cover the following:
Property used for construction on-site, off-site, and in transit
Property owners
Contractors and subcontractors
It also covers vandalism and vehicles. These policies can be implemented during remodeling and installation as well. Most policies do not cover employee theft or acts of war.
Professional Liability Insurance
Many professionals will likely be involved in your real estate project over the course of your ownership. These professionals include officers, directors, and employees. There are many ways they could become liable during that time, including errors, neglect, and breach of duty.
A professional liability policy protects these professionals during each phase of construction and property management. This includes the legal process, such as obtaining permits, consents and easements, as well as management of design and construction. Each policy also includes exclusions, such as fraud, that you should familiarize yourself with.
Environmental Liability Insurance
If your company develops a location designated by the EPA to be hazardous, you'll want to protect everyone involved in the project. Construction could release pollutants into the environment, causing harm to natural resources. As the developer, your responsibility is to treat these properties with environmental due diligence.
Just as every business sector's policy needs vary, so do the policy needs of businesses within the same industry. Your insurance needs as a developer likely varies from those of other developers, depending upon their managing properties. Speak with your agent at Haughn & Associates to determine the policy package that will cover all your potential liabilities.
About Haughn & Associates
Founded by Michael Haughn in 1986, Haughn & Associates is a full-service, family-owned, independent insurance agency based out of Dublin, Ohio. H&A strives to provide the best possible price and unique insurance solutions across a myriad of industries, including construction, IT, Habitation & Commercial Property, Agriculture, and Engineering. Devoted to providing the best of business insurance, life and disability insurance, personal insurance, employee benefits, and bonds, H&A is proof that success lies in long-standing client relations and satisfaction. To learn more about how H&A can be of service to you, contact us at (877) 802-2278.